Clicky is a tool that can be used for real-time monitoring and analysis of a website. A hassle-free software, Clicky allows you to follow the trails of your visitors from the start till the end – this real-time monitoring ensures that you don't miss on any updates.
It also allows you to segregate your visitors making it easier to target a particular group of visitors, and provides insights on which areas of your website are weak and strong.
They provide a free plan which allows you to track one website, and their paid plans start from $10 per month which allows you to track up to 10 websites.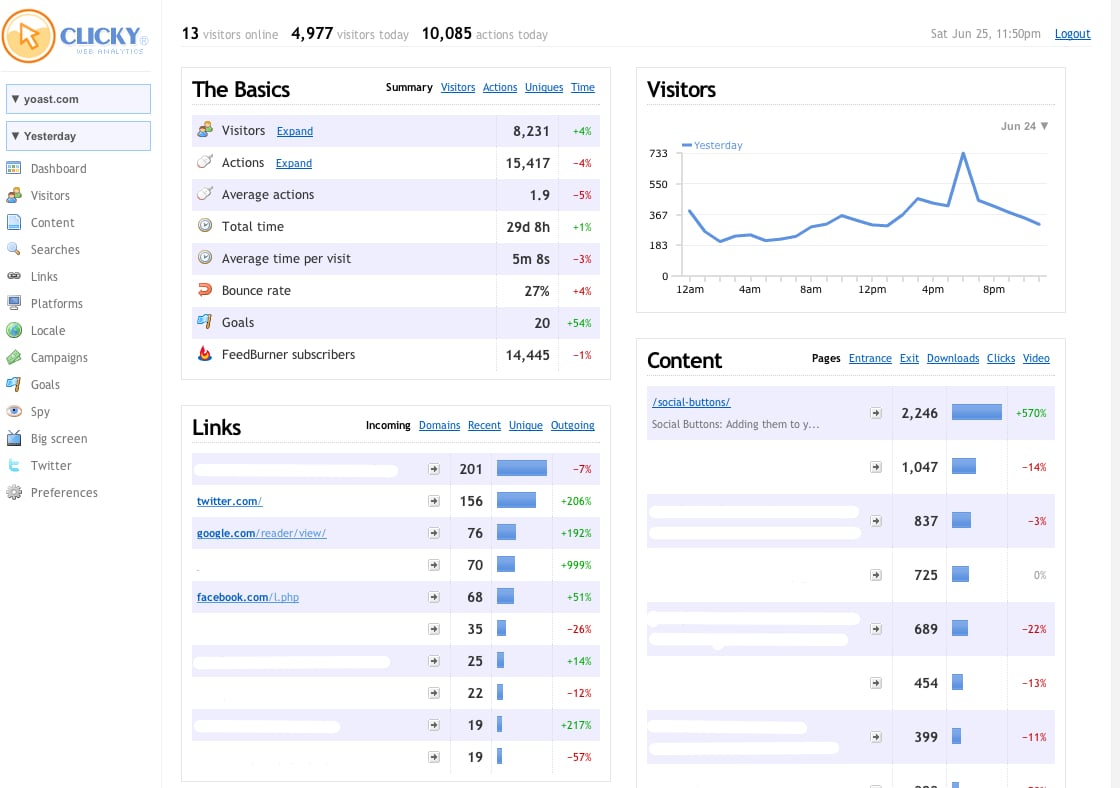 ★★★★★ – "Bye Google Analytics, Hello Clicky"
★★★★★ – "I love the Clicky UI. It's uncluttered"